Mesoscale Discussion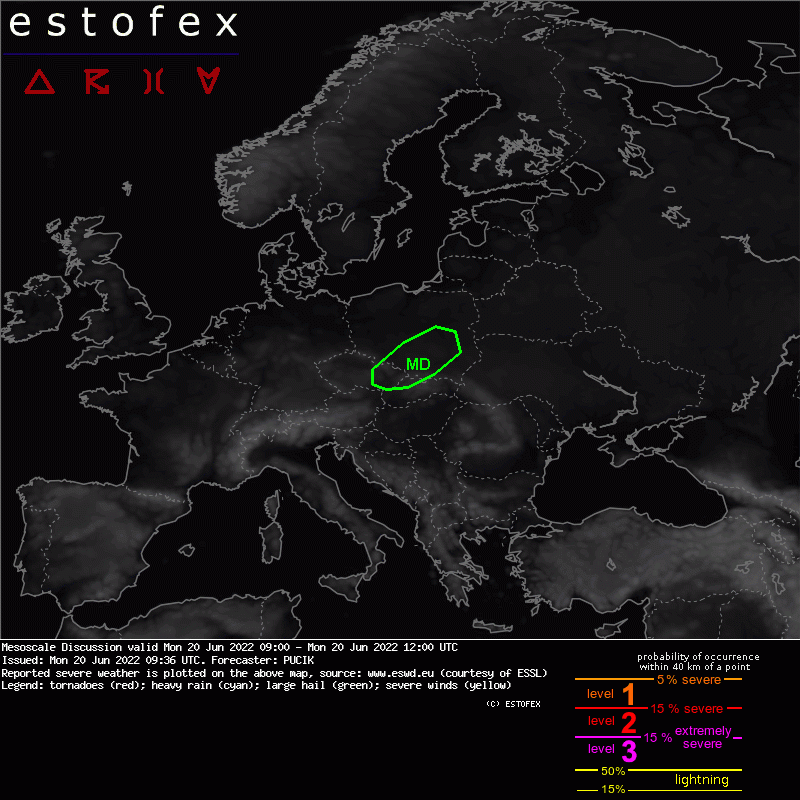 Mesoscale Discussion
Valid: Mon 20 Jun 2022 09:00 to Mon 20 Jun 2022 12:00 UTC
Issued: Mon 20 Jun 2022 09:36
Forecaster: PUCIK
*** Severe wind gust risk increasing over the area ***

A well-organised convective system has evolved over N Czechia and S Poland. Another linear segment has formed over N Austria and is moving NE.

Surface observations show the highest dewpoints over central Poland, up to 17 deg C, decreasing further S. At the same time, clear skies contribute to rapid daytime heating ahead of the system. It is expected that the cold pool of evolving system will increase in strength as MLCAPE and DCAPE increases due to the surface heating. Therefore, severe wind gust threat will also increase as the system moves E/NE. With time, the axis of the most severe activity will shifted further N towards the area of the best dewpoints across central Poland.