Storm Forecast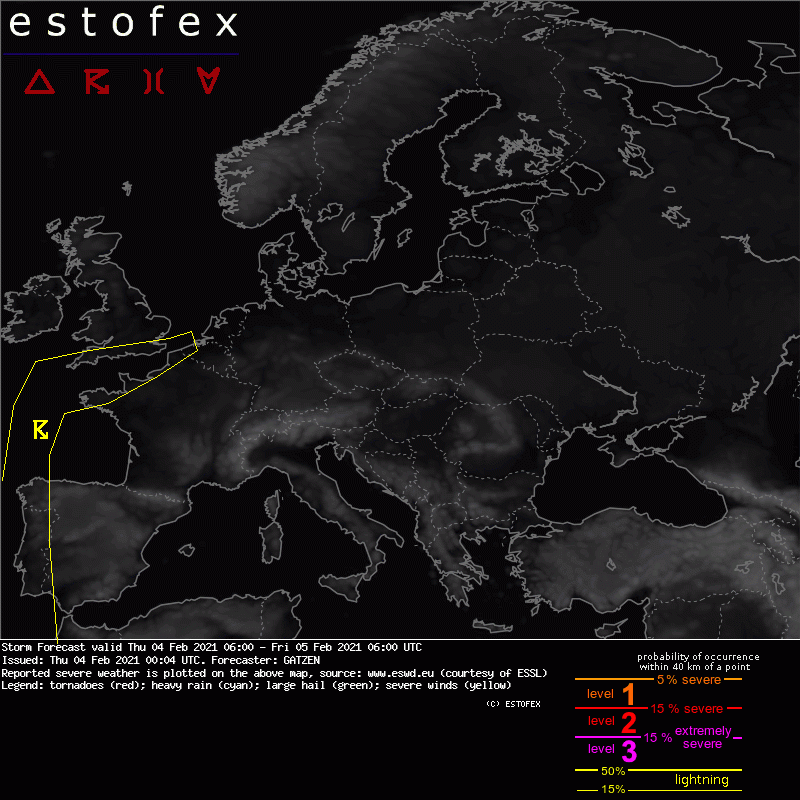 Storm Forecast
Valid: Thu 04 Feb 2021 06:00 to Fri 05 Feb 2021 06:00 UTC
Issued: Thu 04 Feb 2021 00:04
Forecaster: GATZEN
SYNOPSIS / DISCUSSION

A ridge across south-western Europe is flanked by a trough over north-eastern Europe. At low levels, moist air is present to the south of a front from N England to N Germany, central Poland and southern Belarus. Within the moist air mass, a capping inversion limits the potential for storms at most places.

Best potential exists across western Europe along a frontal boundary. Two frontal waves with maxima of warm air advection are forecast to support some deeper instability, and showers are expected that may also produce some thunder. The overall potential is expected to be weak.