Storm Forecast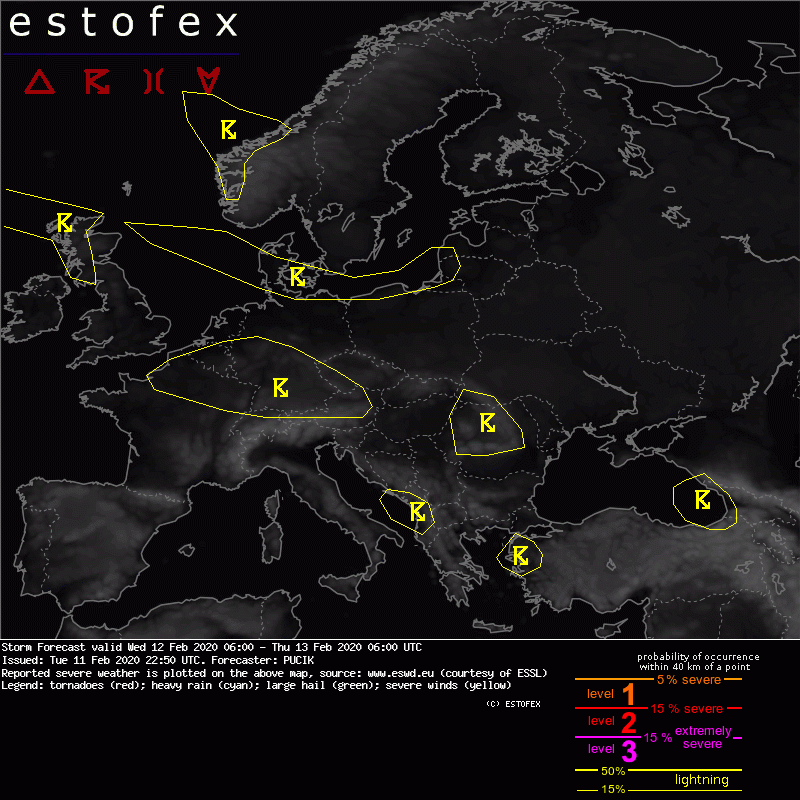 Storm Forecast
Valid: Wed 12 Feb 2020 06:00 to Thu 13 Feb 2020 06:00 UTC
Issued: Tue 11 Feb 2020 22:50
Forecaster: PUCIK
No threat levels have been issued

SYNOPSIS and DISCUSSION

Much of Europe will be under brisk northwesterly flow with a belt of mid-tropospheric lapse rates of 7.5 - 8 K/km stretching from northern UK towards the Black Sea. In contrast to the previous days, degree of lower tropospheric moisture will have decreased slightly underneath the belt, reducing CAPE values. In the whole belt, very isolated thunderstorms are possible and few of the areas in the belt are highlighted in low prob lightning lines. This is where the NWP is in best agreement regarding the highest chances of lightning occurrence. While no threat levels have been issued, marginally severe wind gusts are not completely ruled out with stronger showers / thunderstorms as 850 hPa flow stays around 20 m/s.