Mesoscale Discussion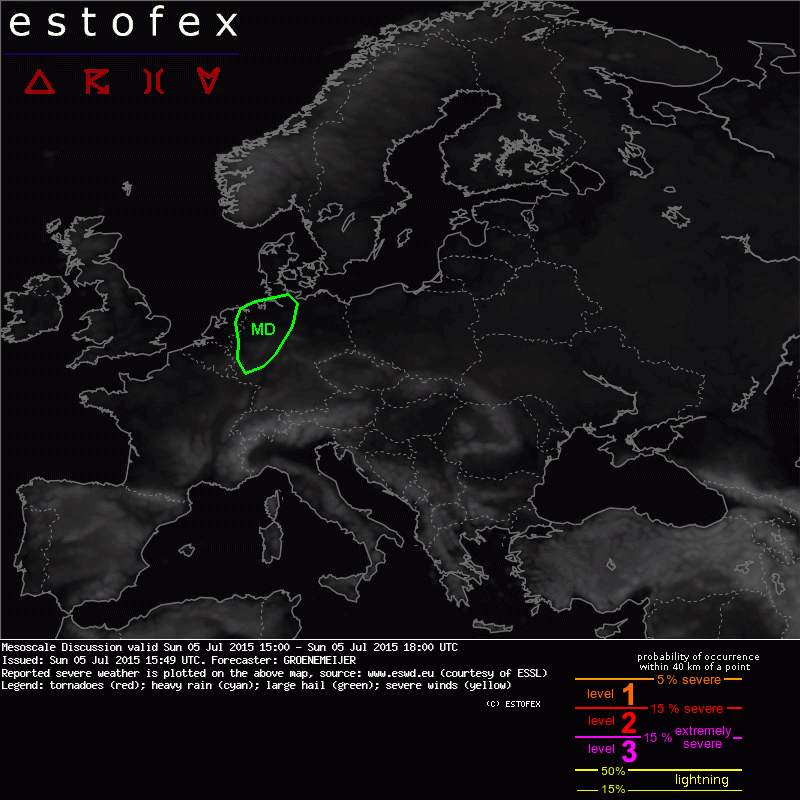 Mesoscale Discussion
Valid: Sun 05 Jul 2015 15:00 to Sun 05 Jul 2015 18:00 UTC
Issued: Sun 05 Jul 2015 15:49
Forecaster: GROENEMEIJER
At 15 UTC cold front was located along a line from near Leeuwarden to Luxembourg.

Along the cold front a number of supercell have developed, in particular a storm with a clear hook-echo approaching the Bonn area around 16 UTC. Other storms are over Groningen and the NE Netherlands.

These storms are moving into an air-mass that was modified by earlier convective systems, a very humid boundary layer has been left behing, with temperatures between 25 and 30 C and dew point temperatures around 20 C.

Given low-levels and favourable low-level shear, tornadoes are well possible with these storms, alongside large hail and severe wind gusts.

During the coming hours, the storms may gradually become more linear and the wind threat should become most important.