Mesoscale Discussion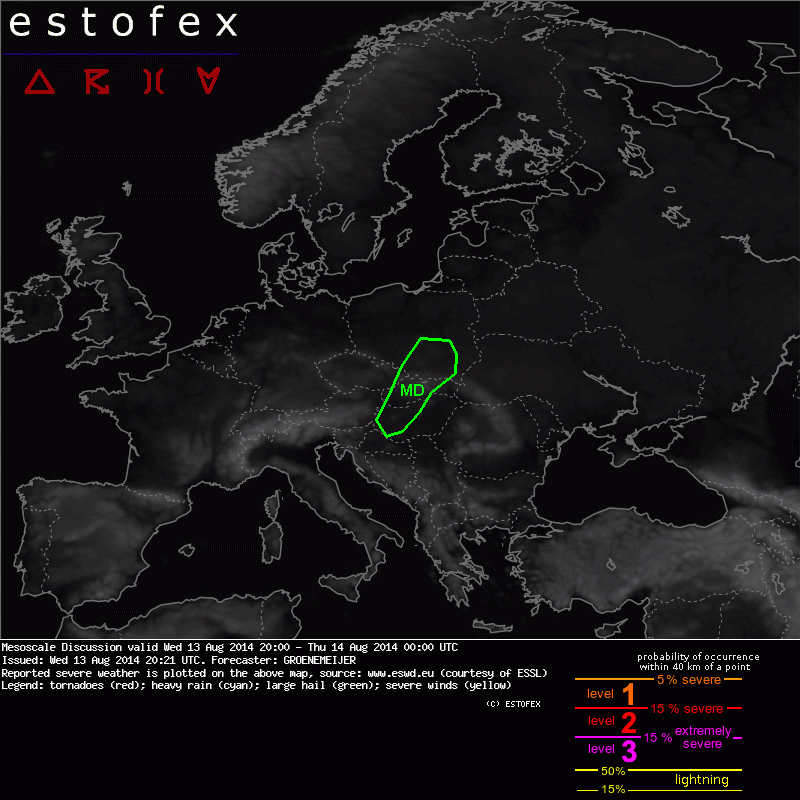 Mesoscale Discussion
Valid: Wed 13 Aug 2014 20:00 to Thu 14 Aug 2014 00:00 UTC
Issued: Wed 13 Aug 2014 20:21
Forecaster: GROENEMEIJER
Near a frontal zone stretching from south central Poland across western Slovakia into western Hungary, storms have initiated in the last two hours.

Adequate instability and strong deep-layer and low level shear, per model guidance and profiler data, will provide an environment in which these storms quickly develop into a line with embedded supercell storms.

The storms may train over the same areas producing a string extreme precipitation threat. The 0-1 low level shear which should strengthen to above 15 m/s per model guidance. which provides an environment favorable for tornadoes, which is further supported by very low LCL heights and low T/Td spreads.

The tornado risk is the greatest for cells that develop ahead of the line or have a movement into the warm air-mass. Small bowing segments may also form leading to a few local severe wind gusts.

Initially, the greatest risk seems to be with a few intense cells over Hungary. The threat should gradually move northward, before reducing overnight.