Storm Forecast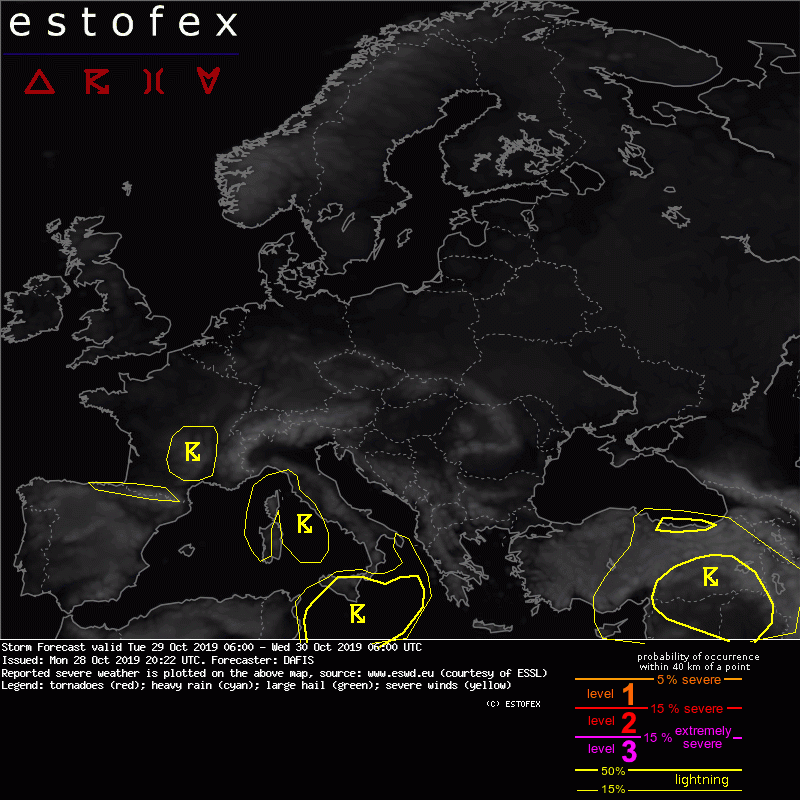 Storm Forecast
Valid: Tue 29 Oct 2019 06:00 to Wed 30 Oct 2019 06:00 UTC
Issued: Mon 28 Oct 2019 20:22
Forecaster: DAFIS
No threat levels have been issued.

SYNOPSIS

A high-pressure system affects most continental Europe continues, while in the Mediterranean and the Middle East two cut-off lows are associated with low-level vortices. One of them is found in the Gulf of Syrte where ongoing convection stays mostly offshore, and the other one is found over Turkey, destabilizing the air masses in the Middle East. Pulsating storms under a weakly sheared environment and with weak lapse rates should not pose a threat.
Some waterspouts may form near the coasts of southern Italy, Malta, Tunisia, Cyprus and Turkey.