Mesoscale Discussion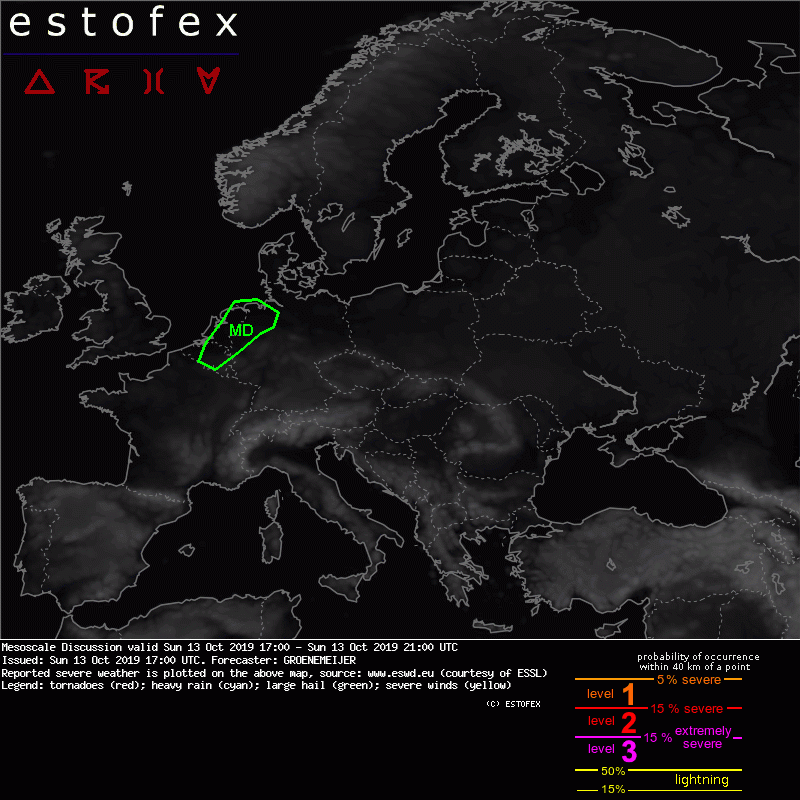 Mesoscale Discussion
Valid: Sun 13 Oct 2019 17:00 to Sun 13 Oct 2019 21:00 UTC
Issued: Sun 13 Oct 2019 17:00
Forecaster: GROENEMEIJER
DISCUSSION

Along a line from Leeuwarden to Lille, storms including small right-moving supercell structures from Antwerp northward are indicated by radar. Instability is limited there, with MLCAPE in the 400-800 J/kg range, but wind shear is strong with 0-1 bulk shear near 15 m/s.

Since LCL heights are low, and low-level hodographs are curved, especially across the Netherlands, some risk exists that one or two tornadoes will develop. In addition, a risk of strong to marginally severe wind gusts is present.

The storms will likely cluster, gradually weaken and become elevated during the second half of the evening.