Mesoscale Discussion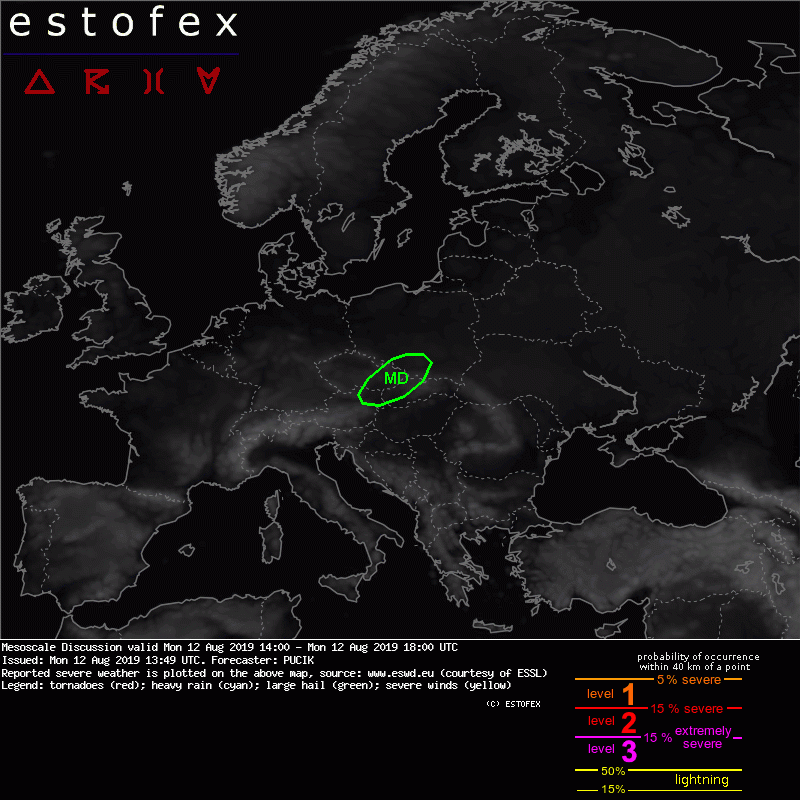 Mesoscale Discussion
Valid: Mon 12 Aug 2019 14:00 to Mon 12 Aug 2019 18:00 UTC
Issued: Mon 12 Aug 2019 13:49
Forecaster: PUCIK
DISCUSSION

... NW Austria, E Czech Republic, W Slovakia, S Poland ...

Surface observations from 13 UTC show dewpoints of 16 - 20 deg C over the area, combined with temperature of 25 - 31 deg C. In the yesterday model runs, such combination yielded MLCAPE values of 500 to 1500 J/kg with little CIN. 12 UTC profiles from Prostejov and Vienna reveal strongly capped airmass for surface-based parcels with the LFC around or above 700 hPa. The least capped parcel in Vienna would actually have origin from around 750 hPa. With the lack of strong synoptic-scale lift, it is questionable whether the removal, or at least significant decrease of CIN is feasible.

While the vertical wind shear will likely continue increasing towards the evening hours, high resolution NWP guidance continues to decrease the intensity of evening to overnight storms over the region with each subsequent run. Even though threat of severe wind gusts and perhaps large hail will stay non-zero, the overall threat now seems lower than previously thought.