Storm Forecast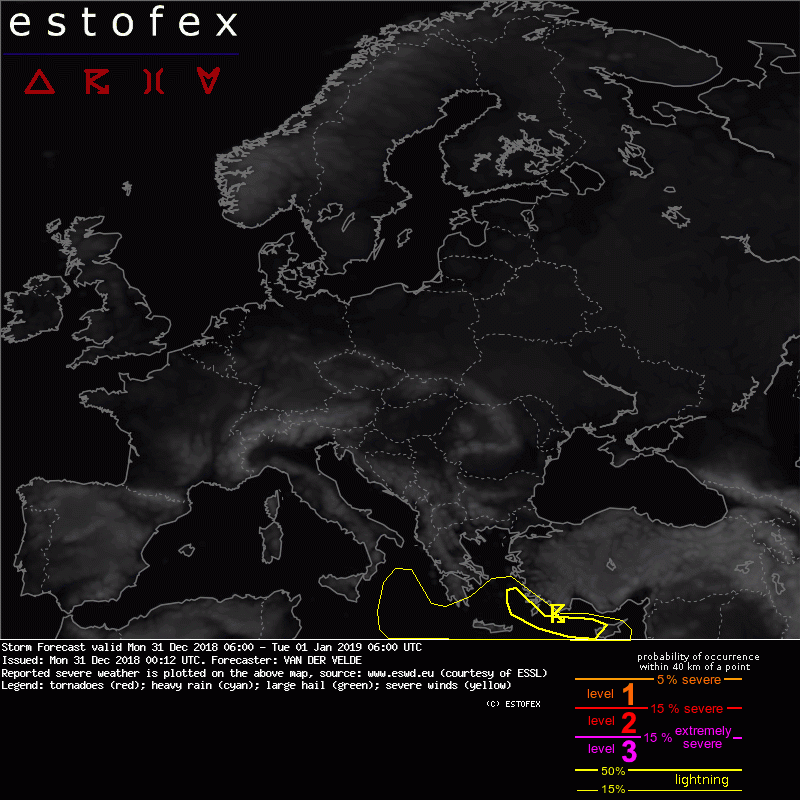 Storm Forecast
Valid: Mon 31 Dec 2018 06:00 to Tue 01 Jan 2019 06:00 UTC
Issued: Mon 31 Dec 2018 00:12
Forecaster: VAN DER VELDE
No threat levels issued.

SYNOPSIS

Blocking high pressure is still dominating over western Europe. It does give way to an Icelandic low moving towards Scandinavia later on. Cold air resides in eastern and southeastern Europe from Poland southward, and this airmass extends into the Mediterranean between southern Italy and Greece. A low pressure system is forming between Libya and Greece and advects warmer low level air northward to Crete and Turkish coast, in which some 200-400 J/kg CAPE can develop during New Year's night, with some thunderstorm activity. With relatively weak vertical wind shear and linited moisture content the severe weather probability is low.

Happy New Year and a safe 2019!