Storm Forecast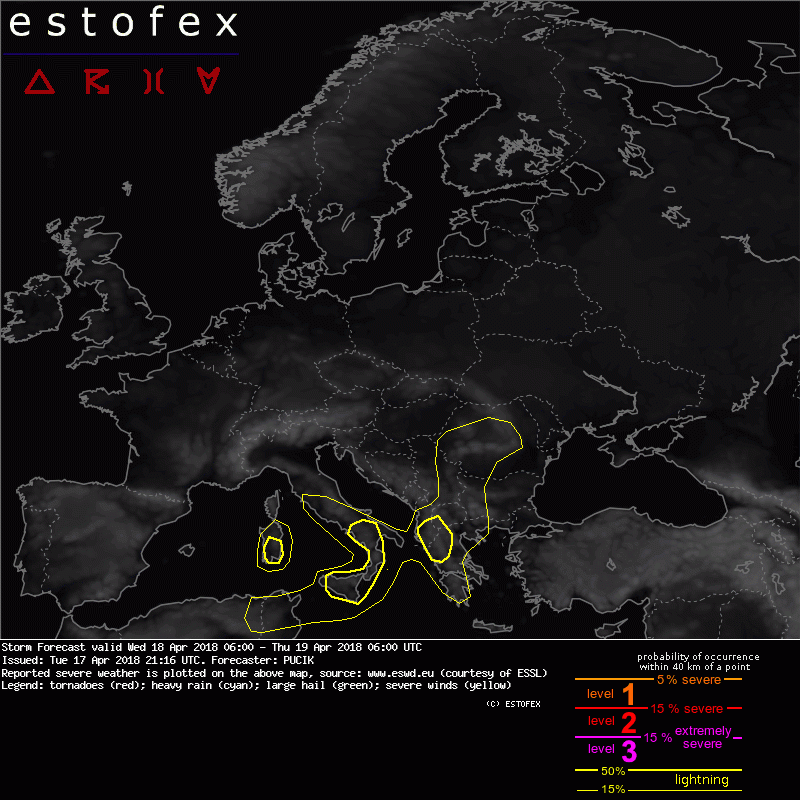 Storm Forecast
Valid: Wed 18 Apr 2018 06:00 to Thu 19 Apr 2018 06:00 UTC
Issued: Tue 17 Apr 2018 21:16
Forecaster: PUCIK
No threat levels have been issued.

SYNOPSIS and DISCUSSION

A pronounced blocking situation has established over Europe with a large high pressure system at mid to upper troposphere centered over Germany / S Benelux / E France. Thus, relatively dry and/or stable conditions will prevail over much of the continent. Towards the south, a cut-off at mid-troposphere, filled with cold airmass, will provide enough instability for at least marginal CAPE to develop with surface heating over Italy and parts of Balkans. Weak and skinny CAPE will preclude more significant severe threat, though a marginally severe hail event can not be ruled out with stronger multicells (particularly over Central Italy, where DLS will reach 10 to 15 m/s). At the same time, rather slow motion of cells may resul in a localised heavy rainfall event. Nevertheless, Lvl 1 is not warranted as of now.