Mesoscale Discussion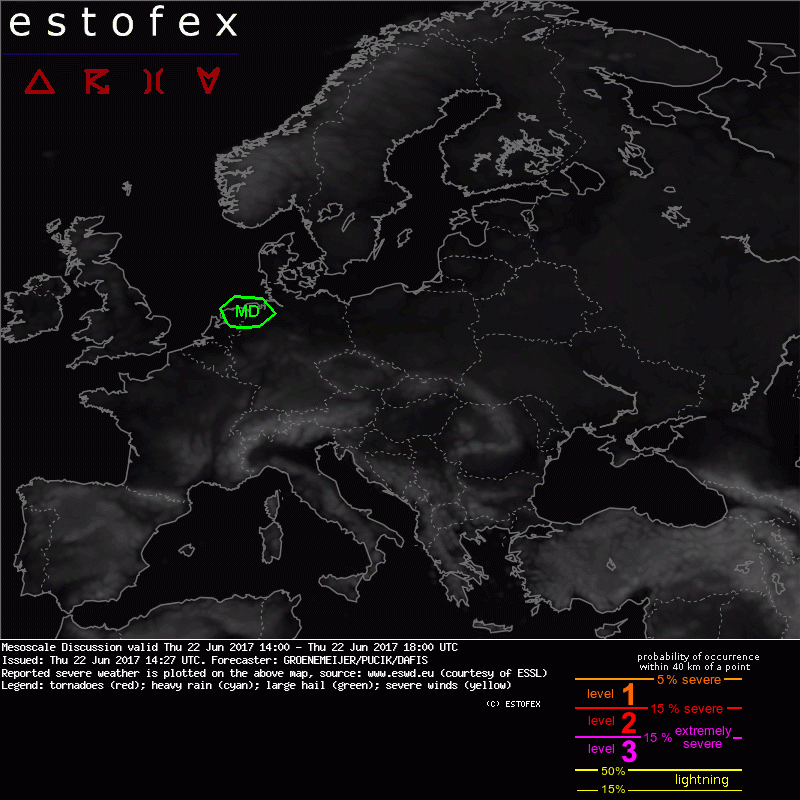 Mesoscale Discussion
Valid: Thu 22 Jun 2017 14:00 to Thu 22 Jun 2017 18:00 UTC
Issued: Thu 22 Jun 2017 14:27
Forecaster: GROENEMEIJER/PUCIK/DAFIS
A linear band of elevated convection near the west coast of the Netherlands and Belgium is slowly moving eastward. The air-mass ahead of it is characterized has strong deep-layer shear of about 20 to 25 m/s.

Across the northern Netherlands and extreme NW Germany, high enough low-level humidity may be present to support surface-based convection. South of the area, the air is drier so that surface-based development seems less likely.

We anticipate the possible intensification of the convective line across the MD area and possibly the development of new cells ahead of it. The strong shear suggests that supercell structures are possible - with an attendant risk of large hail. Surface-based storms may develop into bowing segments with damaging winds.