Storm Forecast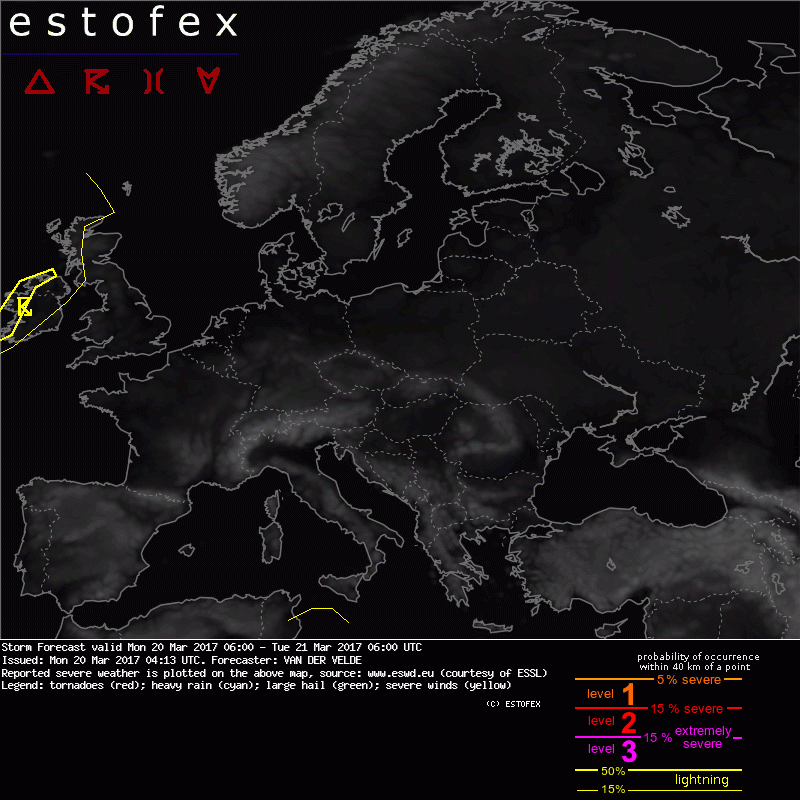 Storm Forecast
Valid: Mon 20 Mar 2017 06:00 to Tue 21 Mar 2017 06:00 UTC
Issued: Mon 20 Mar 2017 04:13
Forecaster: VAN DER VELDE
No threat levels were issued.

SYNOPSIS

Behind a cold front of a depression that passes north of Scotland, a trough filled with cold mid/upper air generates a few hundred J/kg MLCAPE over the Atlantic with numerous clusters of thunderstorms to be carried to the west coasts of Ireland and Scotland. Generally 1-3 km wind speed is around 20-25 m/s, so there is chance of an isolated severe convective gust. Despite low level wind shear being frictionally enhanced over land >12 m/s, in a cold advection regime SREH is not developed, and available water vapour low, with reduced chances of tornado production.
A cut-off low destabilizes the region between Tunesia and Malta, with chance of slow-moving thunderstorms.