Storm Forecast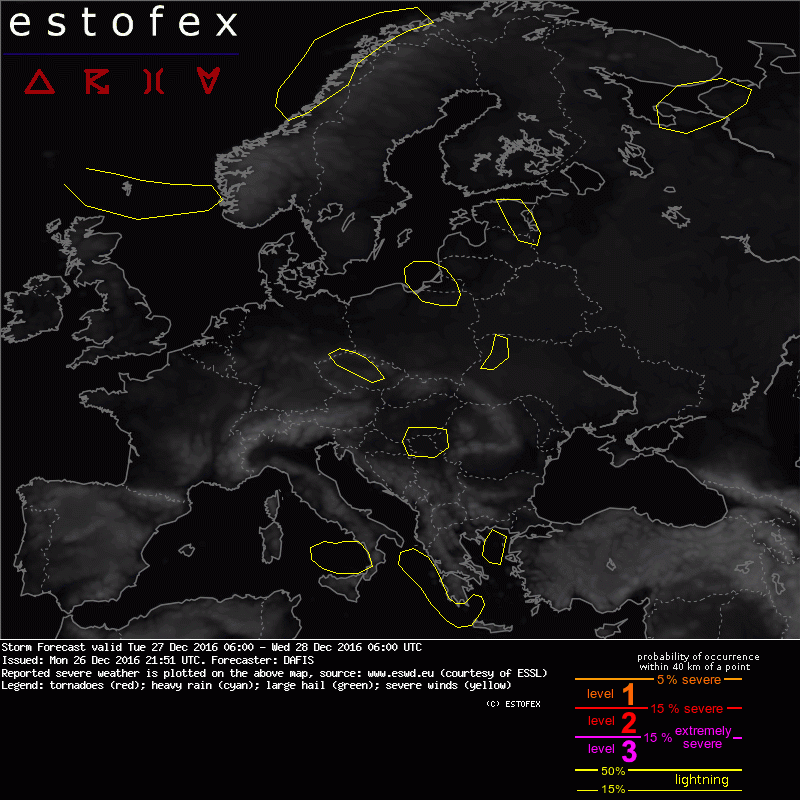 Storm Forecast
Valid: Tue 27 Dec 2016 06:00 to Wed 28 Dec 2016 06:00 UTC
Issued: Mon 26 Dec 2016 21:51
Forecaster: DAFIS
No threat levels have been issued.

SYNOPSIS / DISCUSSION

The weather pattern over Europe will split in two main parts, western part will remain under stable and dry conditions while the central and eastern parts will experience a cold outbreak and heavy snowfalls. Marginal CAPE and locally steep lapse rates will lead to some short-living thunderstorms, unlikely to get organized. Better chances for thunderstorms will be found over Ionian and Aegean Seas as a cold front will overpass SE parts of Europe, over the "warm" sea. Some waterspouts cannot be ruled out, even though 850hPa winds will exceed 15 m/s.