Mesoscale Discussion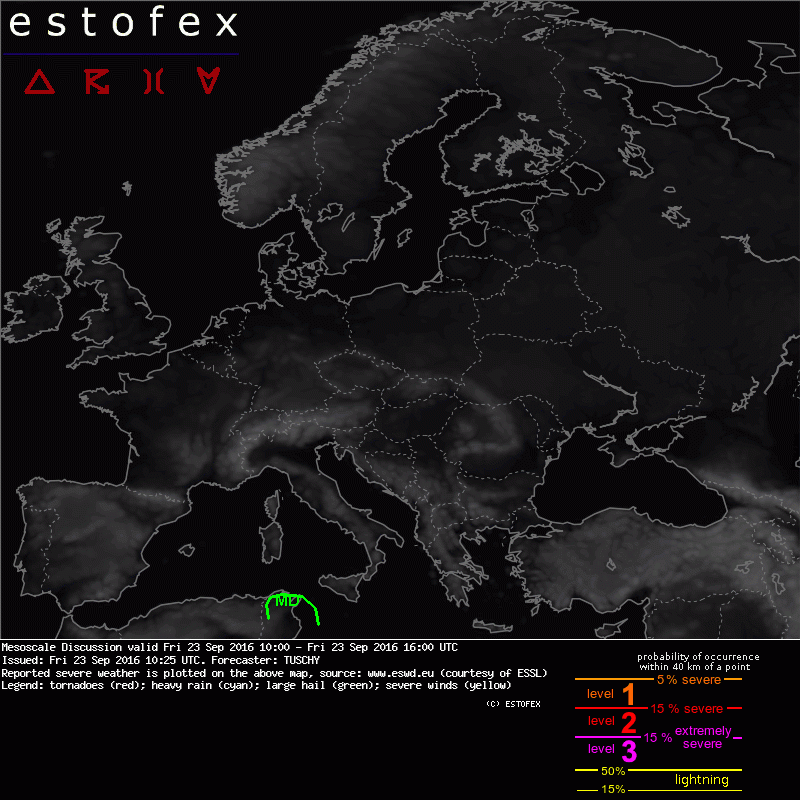 Mesoscale Discussion
Valid: Fri 23 Sep 2016 10:00 to Fri 23 Sep 2016 16:00 UTC
Issued: Fri 23 Sep 2016 10:25
Forecaster: TUSCHY
MESOSCALE DISCUSSION for N-Tunisia:

This MD was issued to highlight a substantial flash flood risk during the following hours due to clustering and slow moving deep moist convection.

Latest observations show easterly surface winds ahead of the approaching mid-level trough advecting rich BL moisture well onshore with 2m dewpoints of 17-20 °C analyzed over E-Tunisia. Mid-levels cooled a bit during the past few hours and caused the mid-level lapse rates to increase. When modifying sounding data from DTTA, 500-800 J/kg MLCAPE seem reasonable.

First storms already develop in an increasingly favorable environment for organized DMC, as upper divergence increases and DLS oscillates between 15-20 m/s. Large hail will be the main risk during initiation, but as storms grow upscale betimes and move east or southeast, flash flood producing rain becomes an augmented concern! This risk extends south and thus out of or forecast area. The risk continues during the night with ongoing convection, although the eastbound moving mid-level wave and marginal mid-level warming should lower the overall thunderstorm activity a bit.