Storm Forecast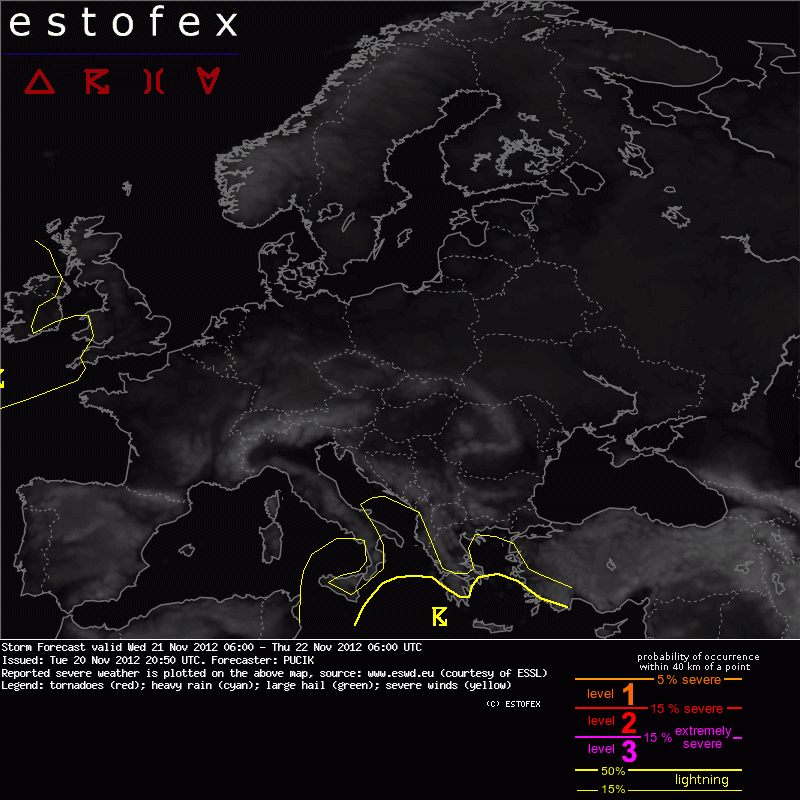 Storm Forecast
Valid: Wed 21 Nov 2012 06:00 to Thu 22 Nov 2012 06:00 UTC
Issued: Tue 20 Nov 2012 20:50
Forecaster: PUCIK
No threat levels have been issued.

SYNOPSIS and DISCUSSION

No major changes to synoptic scale pattern can be expected during the forecast period with cyclonic activity over Western Europe and large scale high pressure system over eastern half of the continent topped by a weak geopotential field at mid troposphere. Mostly hostile conditions for DMC can be expected over the whole Europe, apart from the southeastern of the Mediterranean. Here, enhanced low level moisture along with steep lapse rates thanks to the cool mid-levels result in some build up of latent instability. Weak vertical wind shear and a lack of concentrated forcing preclude any significant severe threat.