Forecast Update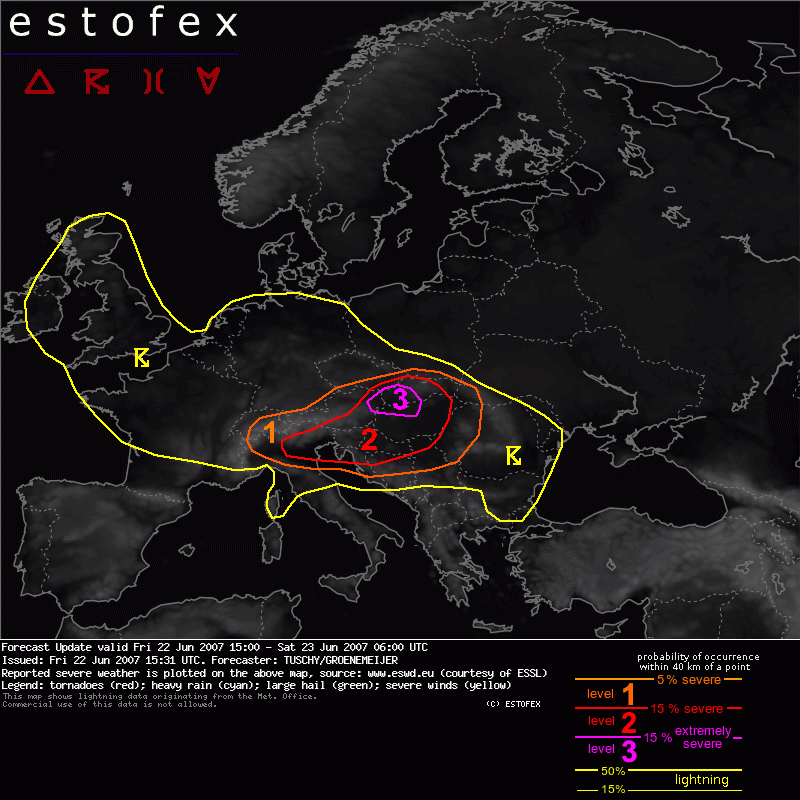 Forecast Update
Valid: Fri 22 Jun 2007 15:00 to Sat 23 Jun 2007 06:00 UTC
Issued: Fri 22 Jun 2007 15:31
Forecaster: TUSCHY/GROENEMEIJER
SYNOPSIS

Please refer to the outlook issued at Thu 21 Jun 2007 20:57 !

DISCUSSION

...Eastern Austria...

A long-lived bow echo system with an embedded HP-supercell likely has a history of severe wind gusts of up to 36 m/s and large hail up to 4 cm as it rapidly moved eastward north of the Alps. Strong convergence of surface winds ahead of the system, and about 1000-1500 J/kg MLCAPE suggest that it will likely be sustained at least for a few more hours.