Storm Forecast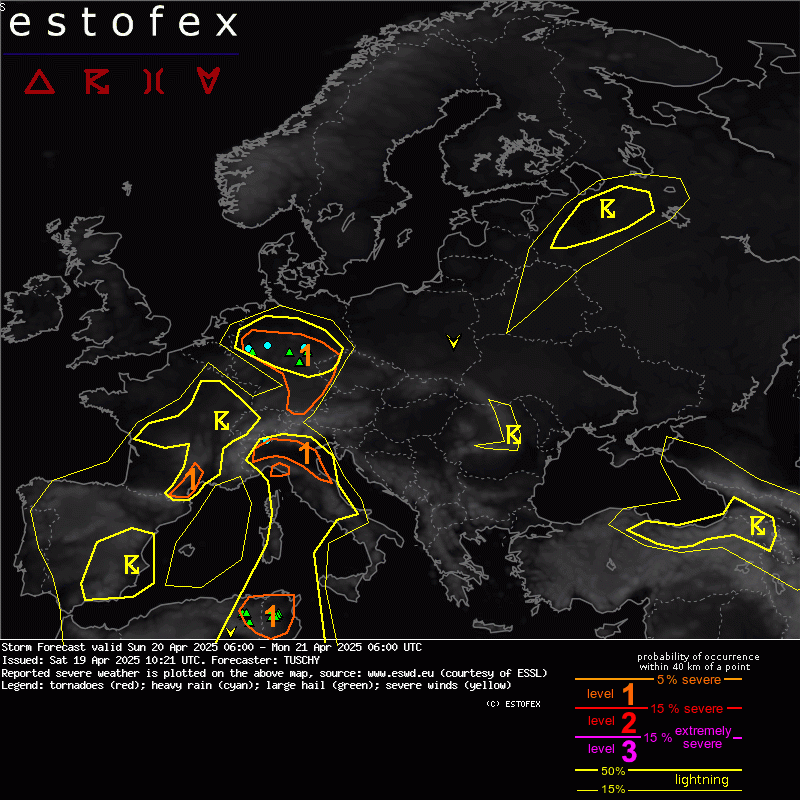 Storm Forecast
Valid: Wed 01 Mar 2017 06:00 to Thu 02 Mar 2017 06:00 UTC
Issued: Wed 01 Mar 2017 07:14
Forecaster: PUCIK
No threat levels have been issued.

SYNOPSIS and DISCUSSION

An active weather pattern continues over much of Europe as the deep and extensive trough translates E-wards, amplifying towards S Greece and Turkey. A strong zonal flow pattern will establish behind with another short-wave trough forecast to advance from the Atlantic that will reach W Europe by Wednesday night and Thursday morning. Despite the active pattern, there are no areas that will experience enhanced probability of severe convection. A few areas may see isolated to scattered low topped tstms, particularly under the axis of the trough, where cold mid-tropospheric temperatures contribute to lapse rates above 7 K/km. Milano 00 UTC sounding sampled around 300 J/kg of CAPE in the axis of the trough. Towards the north, CAPE is less as the low-level moisture is meager with dewpoints around 0 deg C.